Feasibility Studies
ADS will assist you with building a compelling agenda or case for support to guide your fundraising efforts.
Campaign Management
ADS will provide the vision, focus, and experience you need to achieve unprecedented returns in your campaign.
Member Giving
An ADS-designed giving program will maximize member involvement and generate immediate returns.
Corporate Fundraising
ADS will work with you to establish a corporate program that provides sustainable revenue and true value.
Who we are

and what we do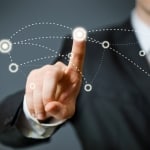 Associations are a powerful force in today's professional world. They drive development and innovation across countless industries and fields. Your members expect you to have an impact. ADS partners with you to garner the resources to enable that impact. You have big ideas – ADS executives understand the unique landscape of association fundraising. We serve more association clients each year than anyone, and we know how to connect your vision to the needs of your prospects.
Your association is unique, and a "one size fits all" approach to fundraising will inevitably fall short. Utilizing unmatched experience in helping organizations reach unprecedented levels of funding, ADS takes the time to understand your challenges and needs. Then, we can build an actionable plan to bring your ideas to life.
Your most talented people are busy making your organization better. Fundraising efforts are often "extra" and can easily fall by the wayside. Whether we're assisting with organizational activities, or managing your development function, ADS integrates seamlessly with internal staff and external leadership to eliminate common operational interruptions.
Your leaders have big ideas for the future. We bring a process that will drive support to put those ideas into action. ADS planning and hands-on fundraising management services focus on creating value for your member and external stakeholders, facilitating support that will sustain your organization for years to come.
ADS is honored to partner with leading medical, trade, and professional organizations. Associations have remarkable visions for the future, and we take pride in our track record of working with our clients to create unprecedented support – even on a global scale. For a glimpse into the impact that ADS clients are creating in their fields and around the world, visit our 'Experience' page, or 'Contact' us to speak with an ADS executive.
October 12, 2023 ASAE invites you to its CEO Issues Forum on October 12th in Chicago, IL. This one-day event will include three speakers, AIC...
read more
American College of Phlebology Foundation The American College of Phlebology (ACP) Foundation, founded in 2006, retained Association Development Solutions (ADS) to expand its base of support...
read more
Eastern Association for the Surgery of Trauma Foundation The Eastern Association for the Surgery of Trauma (EAST) seeks to furnish leadership and foster advances in the case of injured patients....
read more
Realtors from The Rhode Island Association of REALTORS® decided to take the plunge to support disaster relief efforts. Leadership raised money for the REALTORS® Relief Foundation (RRF) by diving...
read more
For 20 years, REALTORS® have been giving back to their communities by supporting the REALTORS® Relief Foundation (RRF). What started as a response to 9/11 quickly became a nationwide relief effort....
read more
The College of American Pathologists (CAP) Foundation recently concluded its "Empowering Our Future" fundraising campaign. Their mission was simple: to improve people's health. The campaign focused...
read more