December 2, 2023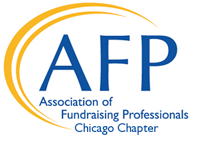 Join AFP's Chicago Chapter at their 2023 Annual Meeting on December 2nd at the Union League Club of Chicago.
You are likely to discover six Degrees of Philanthropy between you, a member, or an organization at AFP Chicago's Annual Meeting. You will hear from Dr. Una Osili on exploring the philanthropic landscape in Chicagoland. Lastly, members of the community will share stories of their philanthropic partnership.
You can learn more here.